What Is Pest Control?
Pest control or extermination refers to the management and regulation of pests, which are organisms that pose a threat or nuisance to humans, their property, crops, or the environment. It involves taking measures to prevent, eradicate, or control pests to minimize their adverse impacts.
Pests can include insects (such as ants, termites, cockroaches, and bed bugs), rodents (such as rats and mice), birds, reptiles, and other animals. They can cause harm to structures, contaminate food, spread diseases, and disrupt ecosystems.
Pest Control Strategies
Pest control methods vary depending on the pest type, the infestation's severity, and the desired outcomes. Here are some common extermination strategies:
1. Preventive Measures
These measures involve taking proactive steps to minimize the risk of pest infestations. It includes sealing entry points, maintaining cleanliness and hygiene, storing food properly, and implementing landscaping practices that discourage pests.
2. Physical Control
This involves the use of physical barriers or traps to prevent pests from entering, or to capture and remove them. Examples include screens, nets, fences, and mechanical traps.
3. Chemical Control
The use of pesticides or insecticides to control pests is a common approach. You can apply chemicals directly to pests, their habitats, or areas where they are likely to infest. Using pesticides safely and responsibly is crucial to diminishing risks to human health and the environment.
4. Biological Control
This method involves using natural predators, parasites, or pathogens to control pests. For example, introducing certain species of beneficial insects that feed on pests or using bacteria or viruses specifically targeting pests.
5. Integrated Pest Management (IPM)
IPM is an approach that combines multiple extermination methods to achieve effective and sustainable pest management. It emphasizes the use of preventive measures, monitoring pest populations, and using the least toxic methods before resorting to chemical treatments.
6. Professional Pest Control Services
In more severe infestations or complex situations, it may be necessary to seek the services of professional pest control companies. These professionals have expertise in identifying pests, determining the best treatment methods, and implementing appropriate measures.
Pest control is vital for maintaining health, protecting property, and ensuring a safe and comfortable living or working environment. Effective pest control practices aim to minimize the use of chemicals, prioritize the safety of humans and the environment, and achieve long-term pest management solutions.
What to Consider for Pest Control Services
Before getting pest control services, there are several important factors to consider. Taking these into account will help you make informed decisions and ensure that you receive effective and safe pest treatment. Here are some key considerations:
1. Type of Pest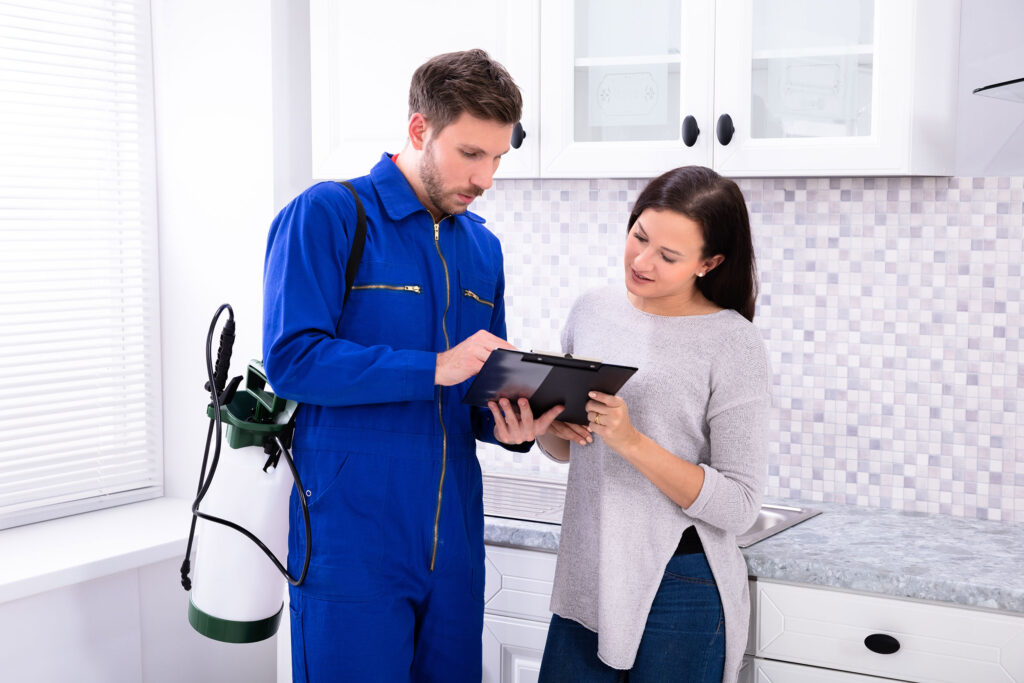 Identify the specific type of pest or pests that are causing the problem. Different pests may require different control methods, so it's essential to identify the pest to ensure appropriate treatment accurately.
2. Severity of Infestation
Assess the severity of the pest infestation. Determine whether it is a minor issue that you can handle yourself or if it requires professional intervention. Severe or persistent infestations often require professional pest control services' expertise and specialized tools.
3. Pest Control Method
Research and understand the various pest management methods available for the specific pest problem. Consider the advantages and disadvantages of each practice, as well as their potential risks and effects on human health and the environment.
4. Safety Measures
Ensure that the extermination methods being used are safe for you, your family, your pets, and the environment. You can discuss any health concerns or allergies with the pest control provider and inquire about their products. Ask for information on the potential risks and any necessary precautions to take before, during, and after the treatment.
5. Reputation and Experience of Pest Control Provider
Research the reputation and experience of the pest control provider or company you are considering. Read reviews, check the credentials, and ask for references if needed. A reputable and experienced provider will have the knowledge and expertise to handle the pest problem effectively.
6. Licensing and Certification
Verify that the pest control provider is licensed and certified according to local regulations and industry standards. Proper licensing ensures that the company meets specific criteria and follows approved practices for pest management.
7. Cost and Value
Obtain multiple quotes from different professional pest exterminators and compare the costs. Consider the value you will receive for the price, including the effectiveness of the treatment, warranty or guarantees, and any additional services or follow-up visits included.
8. Integrated Pest Management (IPM) Approach
Inquire if the pest control provider follows Integrated Pest Management principles. IPM focuses on long-term pest management by combining multiple strategies and minimizing the use of pesticides. It promotes environmentally friendly and sustainable extermination practices.
9. Timing and Scheduling
Determine the most convenient time for pest control treatment, considering your availability and any specific requirements related to the pest problem. Discuss scheduling options with the provider and ensure that they can accommodate your needs.
By considering these factors, you can make a knowledgeable decision when selecting a pest control provider and ensure that the treatment is effective, safe, and tailored to your specific pest problem. It's always beneficial to communicate openly with the provider, ask questions, and address any issues you may have before proceeding with the pest control treatment.
Advantages of Pest Control
Having regular pest control services offers several advantages, including:
Effective Pest Prevention
Pest control services help prevent infestations by targeting pests before they become a problem. Regular inspections and treatments can identify potential pest issues early on, allowing for proactive measures to be taken to prevent their establishment and multiplication.
Pests can pose health risks to humans through bites, stings, or by transmitting diseases. For example, mosquitoes, ticks, rodents, and cockroaches can carry and spread various diseases. Pest management helps minimize the risk of these pests coming into contact with humans, reducing the likelihood of illness or allergic reactions.
Protection of Property and Structures
Pests can cause significant damage to property and structures. Termites, for instance, can compromise the structural integrity of buildings, while rodents may chew through electrical wiring and cause fire hazards. Pest management measures help safeguard your property from costly damages and potential safety risks.
Preservation of Food and Belongings
Pests, such as ants, cockroaches, and pantry pests, can contaminate food and cause financial losses. They can also damage personal belongings, such as clothing, furniture, and books. Pest extermination helps maintain the hygiene and integrity of your food supplies and protects your possessions from pest-related damage.
Living or working in a pest-free environment offers peace of mind. Knowing that your property is safe against pests allows you to feel comfortable, safe, and at ease. You can enjoy your surroundings without the constant worry or stress associated with pest infestations.
Improved Sleep and Well-being
Some pests, like bed bugs or mosquitoes, can disrupt your sleep and negatively impact your well-being. By eliminating these pests and creating a pest-free environment, pest extermination contributes to better sleep quality and overall well-being.
Professional pest control services prioritize the use of environmentally friendly and safe treatment methods. They are trained to handle and apply pesticides responsibly, minimizing potential risks to the environment and non-target organisms. It ensures that pest control is conducted in an ecologically responsible manner.
Pest control professionals have the expertise, knowledge, and experience to accurately identify pests, understand their behavior, and determine the most effective control methods. They stay updated on the latest pest control techniques and advancements, ensuring you receive the best possible service.
Regular pest management services allow you to experience these advantages and maintain a pest-free environment that promotes health, safety, and well-being. Working with reputable and professional pest control providers is recommended to ensure effective and responsible pest management.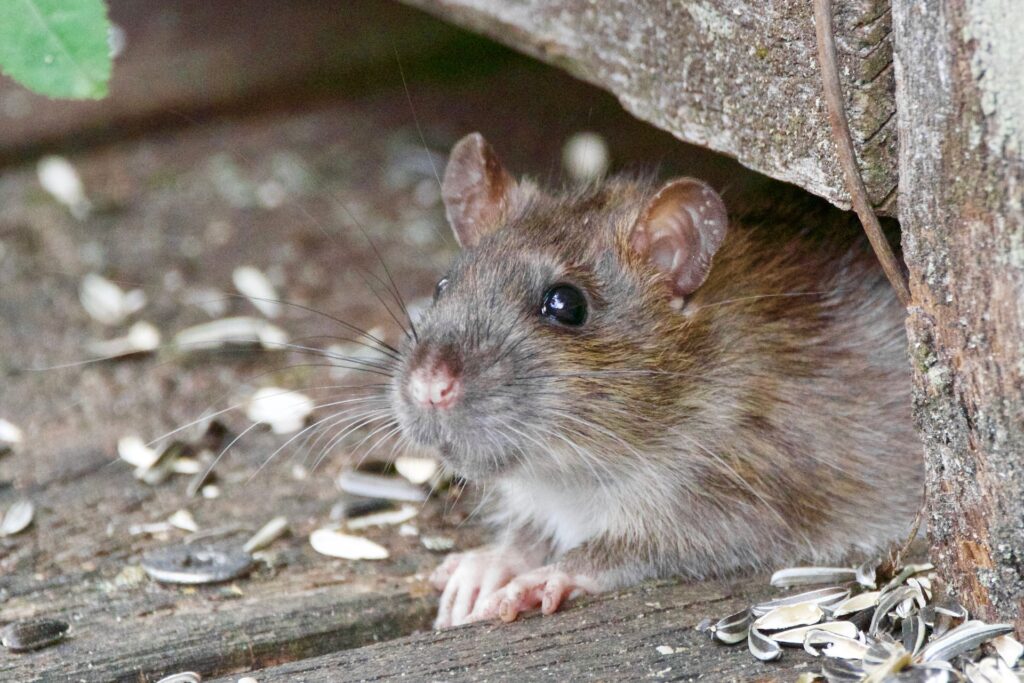 Potential Disadvantages
While pest control services offer numerous benefits, it's essential to consider potential disadvantages as well. Here are some possible drawbacks associated with pest management:
The use of pesticides and other chemical treatments in pest control carries the risk of exposure to potentially harmful substances. Although professional pest control companies employ trained technicians who follow safety protocols, there is still a tiny possibility of adverse health effects if not handled properly or if there is prolonged exposure. It is critical to discuss any concerns or sensitivities with the pest control provider and follow their instructions for safety precautions.
Some pesticides can negatively affect the environment and non-target organisms, such as beneficial insects, birds, and wildlife. It's crucial to choose exterminators that prioritize environmentally friendly practices and employ Integrated Pest Management (IPM) techniques, which emphasize minimizing the use of chemicals and focusing on long-term pest management solutions.
Pest control treatments may provide temporary relief from pest infestations, but they might not offer a permanent solution. If the underlying cause of the infestation is not addressed, pests may reappear over time. Identifying and eliminating the root causes of infestation, such as entry points or food sources, is essential to achieve long-term pest control.
Professional pest control services can involve ongoing expenses, especially for preventive or regular treatments. The cost of the services may vary depending on the infestation's severity, the property's size, and the type of pest control method used. It is crucial to consider the cost implications and weigh them against the potential benefits and risks.
Disruption and Preparation
Pest control treatments often require some level of preparation, such as clearing countertops, covering or removing food items, and vacating the premises during treatment. It can cause temporary disruption to daily routines and may require planning and coordination, particularly in commercial settings or multi-unit buildings.
Resistance and Adaptation
Pests have the ability to develop resistance to certain pesticides over time. It means that a treatment that was effective in the past may become less effective against a population of pests that have developed resistance. Pest exterminators must stay vigilant and adapt their approaches to manage resistant pests effectively.
Impact on Beneficial Organisms
While pest management targets pests, there is a possibility of inadvertently affecting beneficial organisms, such as pollinators or natural predators of pests. Choosing the best methods that minimize harm to beneficial organisms and promote biodiversity is essential.
It is essential to weigh these potential disadvantages against the benefits of pest control and make an informed decision depending on your specific circumstances. Working with reputable pest exterminators and openly discussing your concerns can help mitigate risks and ensure responsible pest management practices.
Choosing the Right Services
Before undertaking pest control measures, it's important to consider the following factors:
1. Identify the Pest
Properly identify the type of pest causing the problem. Different pests may require specific methods, so accurate identification is crucial for effective treatment.
2. Severity of Infestation
Assess the severity of the pest infestation. Minor infestations or occasional sightings may not warrant immediate professional intervention, while severe infestations or those that pose health and safety risks may require professional assistance.
3. Health and Safety
Consider the potential health and safety risks associated with pest control measures, mainly when using chemicals or pesticides. Take necessary precautions to protect yourself, family members, pets, and the environment. If you have specific health concerns or sensitivities, consult with a professional to explore alternative treatment options.
4. Integrated Pest Management (IPM)
Explore integrated pest management approaches that emphasize prevention, non-chemical methods, and minimizing the use of pesticides. IPM focuses on long-term solutions and environmentally friendly practices, which can be more sustainable and effective in the long run.
5. Professional Assistance
Determine whether professional pest control services are necessary or if you can manage the issue on your own. Professional services may be beneficial for complex infestations, hard-to-reach areas, or when expertise is required for safe and effective control.
6. Reputation and Expertise
If you decide to hire a pest control company, research their reputation, experience, and expertise. Read reviews, check for appropriate licensing and certifications, and inquire about the methods they employ. Select a reputable provider that follows industry standards and employs knowledgeable technicians.
7. Impact on Surroundings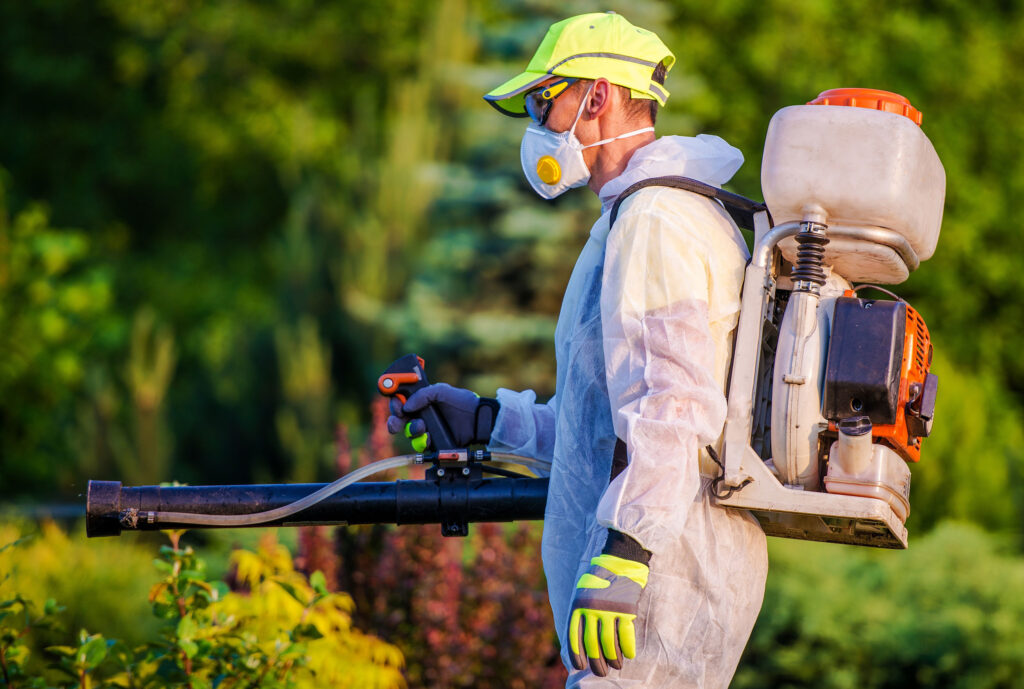 Consider the potential impact of pest extermination measures on the surrounding environment, including neighboring properties, water sources, and wildlife. Opt for treatments that have minimal impact on non-target organisms and ecosystems.
8. Long-term Prevention
Evaluate the effectiveness of pest management measures in terms of long-term prevention. Determine if you can take steps to eliminate conditions that attract pests, such as sealing entry points, removing food sources, or improving sanitation practices.
9. Cost and Budget
Assess the cost associated with pest control measures, including both initial treatment and potential ongoing maintenance or preventive services. Compare quotes from different providers and consider the value and effectiveness of the treatments offered.
10. Follow-up and Monitoring
Understand the need for follow-up visits or ongoing monitoring to ensure the effectiveness of the pest control treatment. Determine if the provider offers warranties or guarantees for their services and inquire about any necessary maintenance or additional treatments.
Get the Best Pest Control Services Today
You can make informed decisions regarding pest management measures by considering these factors. Remember to prioritize safety, sustainability, and long-term prevention to achieve effective pest management while minimizing risks to human health and the environment. Contact Family First Pest Control to know which AZ pest control strategy works best for your needs!