Phoenix, Arizona, is popular for its marvelous desert landscapes, scorching summers, and a thriving urban environment. However, the arid climate also attracts various pests that can become unwelcome guests in your home. Whether it's scorpions, termites, rodents, or other critters, dealing with pests is a common challenge for residents in the Valley of the Sun. In this article, we'll explore the importance of pest control services in Phoenix and how they play a crucial role in keeping your home pest-free.
The Pest Challenge in Phoenix
Phoenix's unique climate creates an ideal habitat for various pests. While some are just a nuisance, others can pose serious health risks or damage your property. Here are some of the common pests residents encounter in Phoenix:
1. Scorpions: The Arizona bark scorpion is among the most venomous scorpion in North America, and its sting can be extremely painful or even life-threatening to those with severe allergies.
2. Termites: Arizona is a hot spot for termite activity. These silent destroyers can wreak havoc on your home's structure, leading to costly repairs.
3. Rodents: Roof rats, house mice, and pack rats are common in the area, and they can contaminate your food, spread diseases, and cause structural damage.
4. Spiders: Arizona is home to various spider species, some of which can be dangerous, such as the black widow and brown recluse.
5. Cockroaches: Cockroaches are known to trigger allergies and asthma, and they're often found in homes and commercial spaces in Phoenix.
The Importance of Professional Pest Control in Phoenix
Dealing with pests without help can be challenging and, in some cases, dangerous. That's where professional pest control services in Phoenix come in. Here are some reasons why they're essential:
1. Expertise: Pest control professionals are trained and experienced in identifying, treating, and preventing various pests. They understand the local pest population and know the most effective methods to address them.
2. Safety: Dealing with pests can be risky, as many carry diseases or have painful bites or stings. Pest control experts have the necessary protective gear and knowledge to handle pests safely.
3. Preventative Measures: Pest control isn't just about eradicating existing infestations; it's also about preventing future problems. Professionals can set up preventative measures to keep your home pest-free.
4. Customized Solutions: A one-size-fits-all approach doesn't work in pest control. Professionals assess your specific situation and tailor their solutions to your needs.
5. Cost-Effective: While hiring a pest control service may come with a cost, it's often more cost-effective in the long run, as preventing property damage and health issues can save you money.
Choosing a Pest Control Service in Phoenix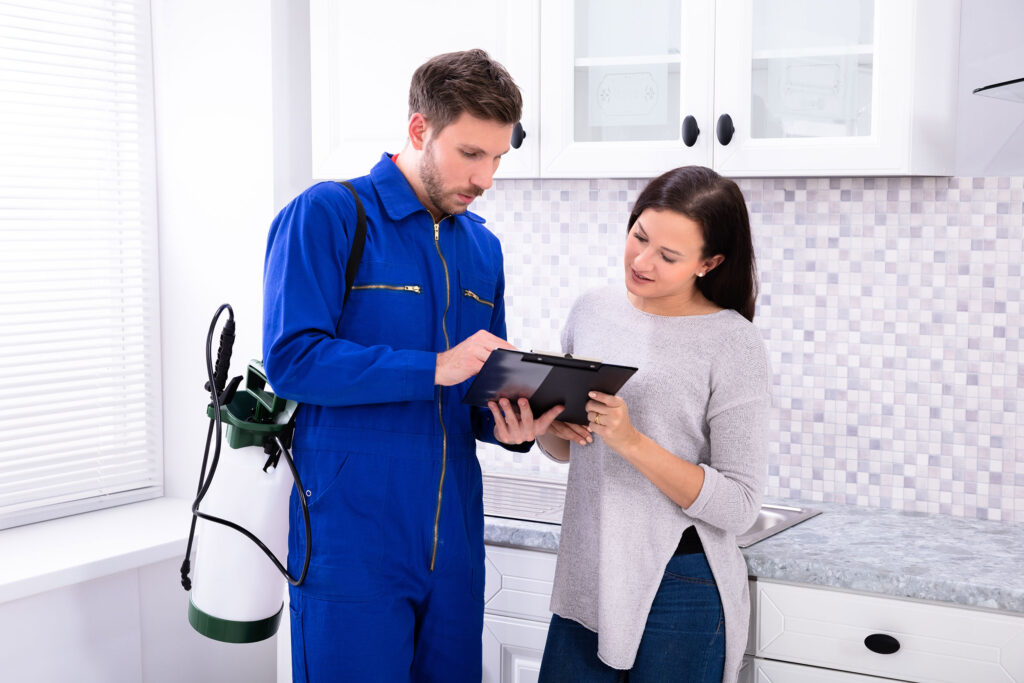 When selecting a pest control service in Phoenix, consider the following factors:
1. Licensing and Certification: Ensure the company and its technicians are properly licensed and certified to perform pest control services in Arizona.
2. Experience: Look for companies with a proven track record in the Phoenix area. They are more likely to understand the local pest challenges.
3. Reputation: Read reviews, ask for recommendations from neighbors, and research the company's reputation to ensure they have a history of satisfied customers.
4. Safety Measures: Inquire about the safety protocols the company follows to protect your family, pets, and the environment.
5. Integrated Pest Management: Choose a company that employs integrated pest management (IPM) techniques, which focus on long-term solutions and minimizing the use of pesticides.
Conclusion
Pest control services in Phoenix play a vital role in safeguarding your home from the various pests that thrive in the Arizona desert. Their expertise, safety measures, and customized solutions are essential in maintaining a pest-free living environment. By choosing a reliable and experienced pest control service, you can enjoy the peace of mind that your home is protected from unwanted intruders, allowing you to fully cherish the beauty and warmth of the Valley of the Sun.