Best Rodent Control Methods
It's the season to be scared, ghosts, skeletons and mummies that line you and your neighbor's house. But there is another reason to fear the season…RATS!! Yes, the metro Phoenix area has rats, and they are a massive problem. There are a few rats that we deal with, but this blog will only focus on roof rats. Why hire the best pest control company in town for rodent control? Simply we explain and educate the customer on the issue and how to solve it. What to do you do if you discover you have rat issues. There are 3 options.
Nothing- I do not think I have to explain this
Rodent bait boxes
Roof Rat exclusion
Yes, this first option is more of a joke, but some people do that. I will focus on the last 2 options and explain what they are and pros and cons of each one.
Rodent bait boxes
Simply put they are small black boxes placed throughout your yard for rodents to go in eat the bait and they go somewhere else, and the bait kills them. When placing the boxes, you want to place them about 15-30 feet apart from each other. You also want to place them along edge lines. Meaning up against the wall or house. Rodents LOVE to walk along edges. Then you place them with the holes towards the wall or home. The point of this is so the rat running along the wall/house can see through the box and keep running through it thinking it is a safe area. If the holes face the other way, the rodent will run over or around the box. Not ideal. As for the boxes there are 2 options. Bait and trapping. The pro of the bait is great for multiply rodents to come in and snack on and then go elsewhere and have the bait slowly kill them. The con is it is not an instant kill. We at the best pest control company, Family First Pest Control only use bait boxes. The main reason is your wallet. Bait boxes we can set up and usually check once a month. But with trapping we would have to charge a fee every time a rat gets caught in a trap. This could be happening daily on some houses and those fees can add up. If you do the bait boxes, only the rats can still get into your house. The main point of the bait boxes is to keep the rats in your yard dying by eating the bait. If you don't use bait boxes what will keep them from continuing to live and breed in your yard?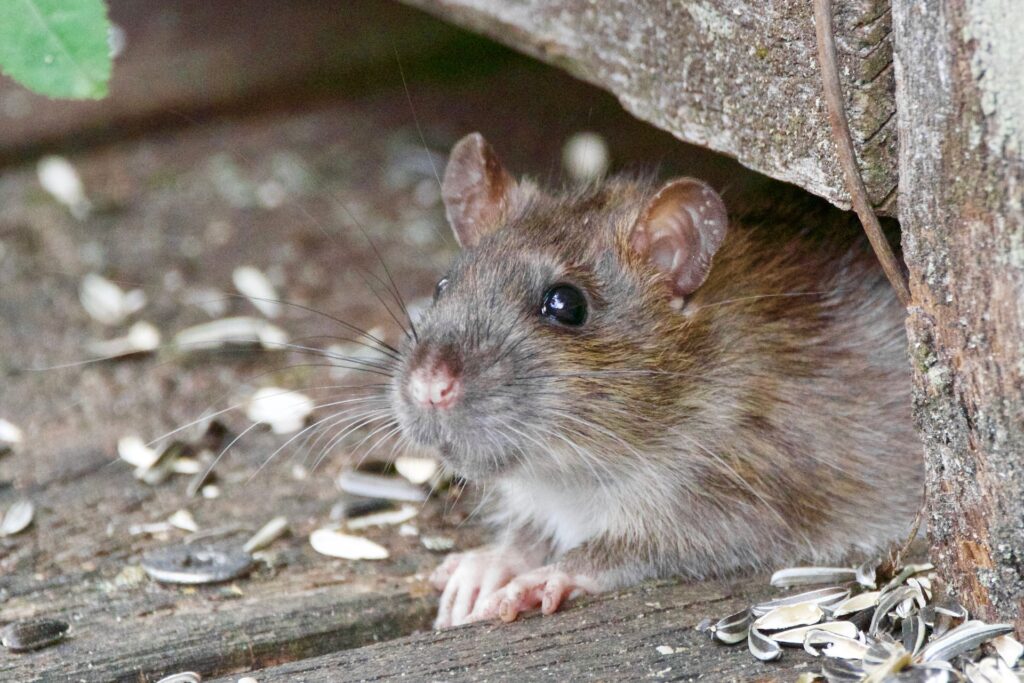 Simply put, it is sealing off all entry points that are large enough for a rodent to get into your house or attic and live there causing massive amounts of damage. Roof rats can enter the house through a gap about ½" or the size of your thumb. What we as the best pest control company in the valley do is come out for a few estimates and walk the property next to your house looking at the roof line to the ground for any entry points. Then we must go on the roof and see how many entry points are on the roof. We use only the best material for rodents to not be able to chew through. Rodents have incredible front teeth that can chew throw almost anything therefore if you do not buy the correct wire you will continue to have to problem. The pro of the exclusion is to keep the rats out of your house and attic. How do you know if you have them? Simple, you will know. Meaning rodents are nocturnal. When they enter your home at night, they "party" all night in your attic running around, scratching, clawing or jumping. It keeps most people up all night. The con of this is the price. It is not a cheap service, and most people don't realize how expensive it is to keep rodents out of your house.
Choose the best option for you
With the 2 options of rodent bait boxes or exclusion we get asked all the time which one I do. This is entirely up to you and your comfort level. You can do only the bait boxes but risk the rodents going into your house or just do the exclusion but still see rodents running around in your yard growing in population.
Please do not hesitate to reach out to us via phone call or text at 602-292-5429. We at Family First Pest Control want you to understand the issue and solve it.