Rodent Exclusion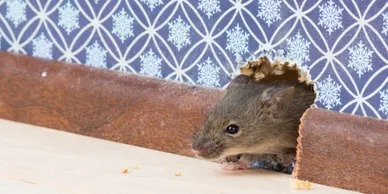 One of Phoenix's biggest issues is rodents. They can climb on your roof or enter through your sewer pipes. These guys can damage a house quickly with the ability to chew through wire, pipes in the attic or gnaw their way through the a/c duct work. This can cause major expenses.
With over 9 years' experience and hundreds of exclusions under our belt, our goal is your 100% satisfaction.
Rodents carry major diseases.
Rodents can enter the house through a gap as small as 1/4″.  After a thorough and careful inspection we can sit down and explain how many entry points need to be excluded. Show you some entry points below the roof line and explain why the pipes on the roof need to be excluded.