Residential Spray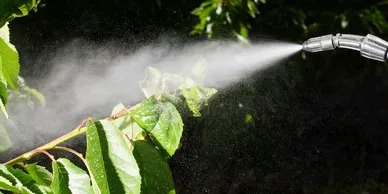 If you are looking for a company that cares and is the most detailed/thorough company, you have come to the right place. We focus not only on the house but the yard too. We tackle known bug harborages like the block wall, water box, valve box, lights and many other cracks and crevices. We base our service on lot size and walk around your yard many times to control it all. From Scorpions, ants, spiders, crickets or anything in between we want them gone.
Every service gets our full service 5 step process that covers these areas:
Web Wipe

Doors
Windows
Garage Door
Patio Covering
Pool Equipment
View Fence

Dust

Valve Boxes
Water Box
Lights
Hose Bib
Behind Elec. Box
Block Walls

Granulate

Next To House On Dirt
Property Perimeter

Foundation Spray

Treat With Liquid
Valve Boxes

Perimeter

A Full 360 (degrees) Around the Entire Perimeter Of Property With Liquid
Water Box
No other company can compete with our level of service.